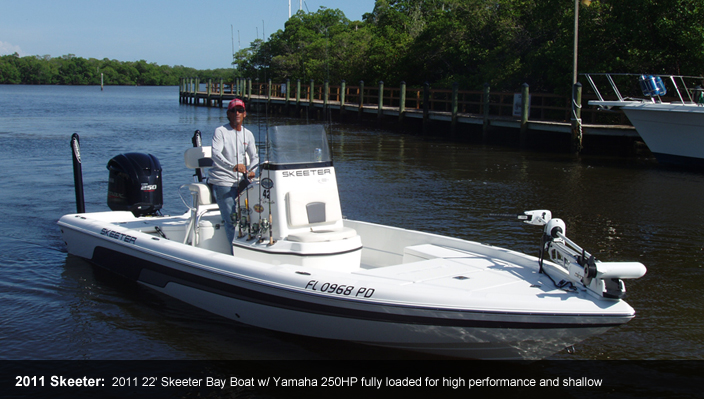 Welcome to
Midnight Riders

Nowhere else on earth can you experience the sights and sounds native to the Ten Thousand Islands, the Florida Everglades and along Southwest Florida's Gulf Coast. Every section of Southwest Florida is distinctive, unique in its own special way. And for anglers, this area is unlike any other, providing a myriad of fishing possibilities from the Everglades to Boca Grande year round. Each season is like a new dawn, presenting different species to target as autumn, winter, spring and summer roll across the landscape. And thanks to strong environmental regulations on the Gulf Coast, fishing has never been better. Come explore Southwest Florida and find out why fisherman worldwide keep coming back.
ron hueston
Tournament Results
Ron & Chris Hueston take the
Team of The Year Naples
title in the Backwater Series
READ MORE
ron hueston
Fishing Reports

Inshore Target
Pompano. Concentrate on fishing from Boca Grande to Captiva inside the mouths of the passes and just outside. Also grass flat edges, sand bars and sand edges. Outgoing tide has been the key. Baits include Pompano jigs yellow and chrome, orange and chrome and Bass Assassin 4" Sea Shads on ¼ oz jig head rootbeer and pink color.

Offshore Target
Red Grouper. From Wiggins to Fort Myers Beach north and to Naples south start at 15 miles out fishing hard bottom. Drift with a sock to locate fish. Baits to use are 1 - 2 oz bucktails white with glow worm and cut threads or sardines. No problem getting limits.